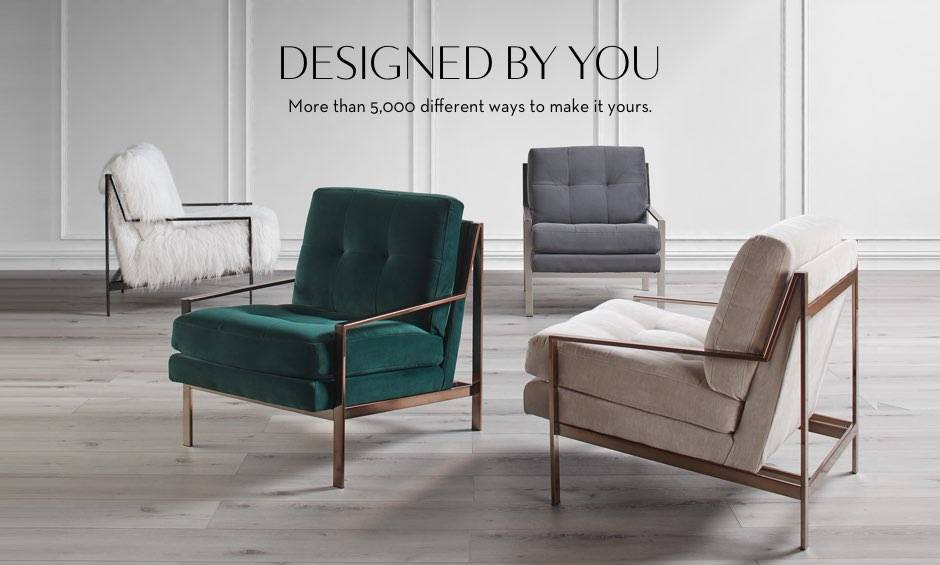 ---
When it comes to custom furniture, we've got you covered with more than 5,000 different ways to make it yours.

Step 1. Start with your style. What style speaks to you? Choose from our textural relaxed, sleek modern and polished glamorous collections. Love them all? Highlight a different style in each room, or create an eclectic mix.

Step 2. Chose a silhouette + fabric. You'll find dozens of silhouettes from dining chairs and headboards, to sofas and ottomans. All can be made with your specifications.

Step 3. It's all in the details. the possibilities are as expansive as your imagination. A sofa can look modern in leather, glam in velvet or relaxed in form, so play with our options and create that perfect piece.
---